Who are we ?
Tax Refund Consulting Ltd has been established in 2009. The main activity of the company is income tax refunds for people who have participated in cultural exchange programs in USA or youth and student programs in Great Britain and Ireland. The company has 9 offices where the people could apply for tax refund – 5 in Bulgaria; 1 in Romania, Greece, Serbia and Macedonia.
From the beginning Tax Refund Consulting has been improving and developing its position on the Bulgarian tax refund market, and now it is one of the main leaders. This has happen because of the good partnership with the tax offices in UK and USA, the professional attitude of our employees and the trust of our clients.
Based on company's performance and the growing number of clients, Tax Refund Consulting received an authorization and registration by Home Office in UK, to operate as tax refund consultant and represent its clients in front of the tax institutions. The company has unique administrative code for representing its clients – 0870EW. This code is placed on all documents prepared by Tax Refund Consulting and sent to Home Office.
Tax Refund consulting mission is to fully satisfy the requirements of the clients, to improve the quality of company's services and to add new ones to its portfolio.
Those are the main services that the company is providing to the clients:
Tax refund consulting and assistance
Assistance in filling in a registration form and comprehensive consultation with tax agents.
Processing of documents
for tax refund
Processing and sending of refund declarations. Weekly status monitoring and providing up-to-date information to the client.
Administration and storage of documents
Administration, maintenance and storage of complete documentation.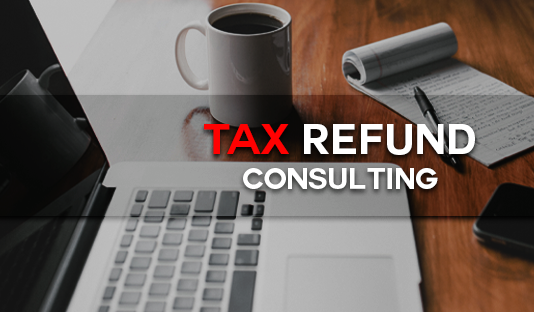 COMPLETE YOUR TAX REFUND REQUEST
CONTACT US
zh.k. Darvenitsa bl. 50 office 5
Sofia 1756, Bulgaria
phone: 0882426593